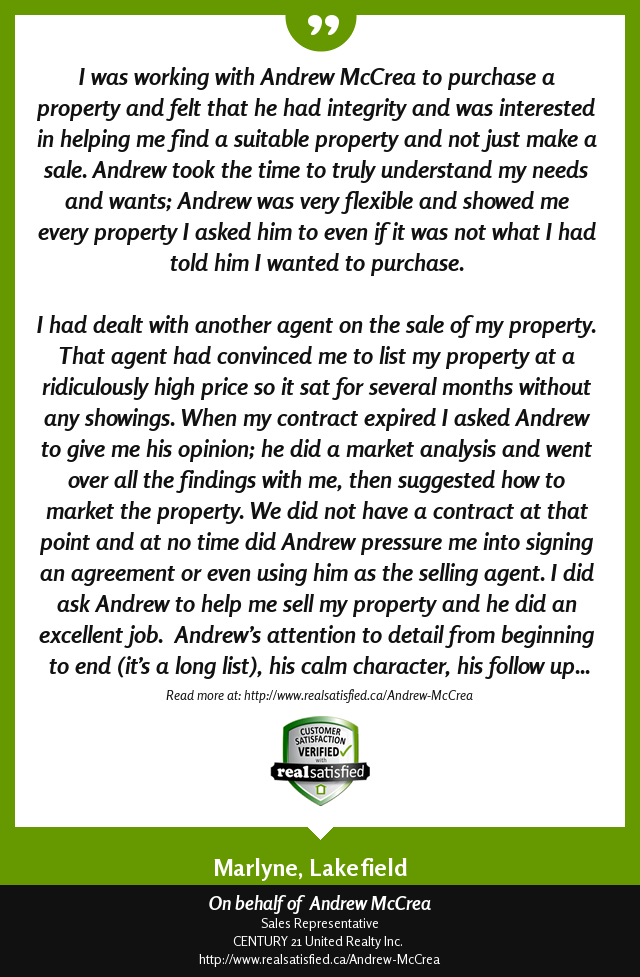 Marlyne, Lakefield
I was working with Andrew McCrea to purchase a property and felt that he had integrity and was interested in helping me find a suitable property and not just make a sale. Andrew took the time to truly understand my needs and wants; Andrew was very flexible and showed me every property I asked him to even if it was not what I had told him I wanted to purchase.
I had dealt with another agent on the sale of my property. That agent had convinced me to list my property at a ridiculously high price so it sat for several months without any showings. When my contract expired I asked Andrew to give me his opinion; he did a market analysis and went over all the findings with me, then suggested how to market the property. We did not have a contract at that point and at no time did Andrew pressure me into signing an agreement or even using him as the selling agent. I did ask Andrew to help me sell my property and he did an excellent job. Andrew's attention to detail from beginning to end (it's a long list), his calm character, his follow up with potential buyers agents', his guidance, are just part of what makes Andrew such a good agent.
I have bought and sold several properties over the years and will honestly say that Andrew McCrea is the best agent I have ever dealt with. I would refer Andrew McCrea 100%.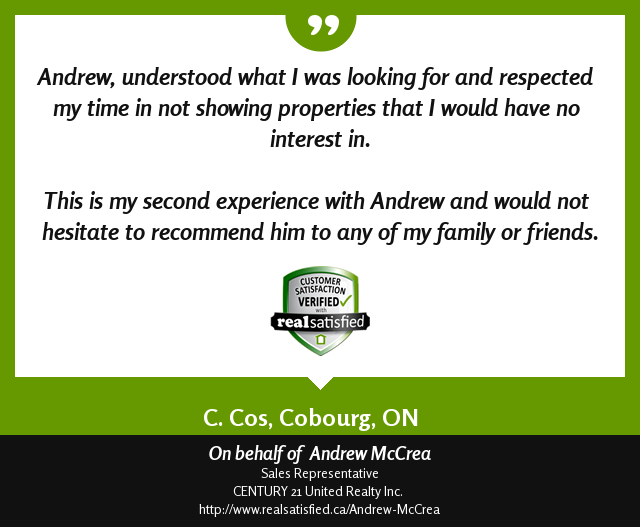 C. Cos, Cobourg, ON
Andrew, understood what I was looking for and respected my time in not showing properties that I would have no interest in.
This is my second experience with Andrew and would not hesitate to recommend him to any of my family or friends.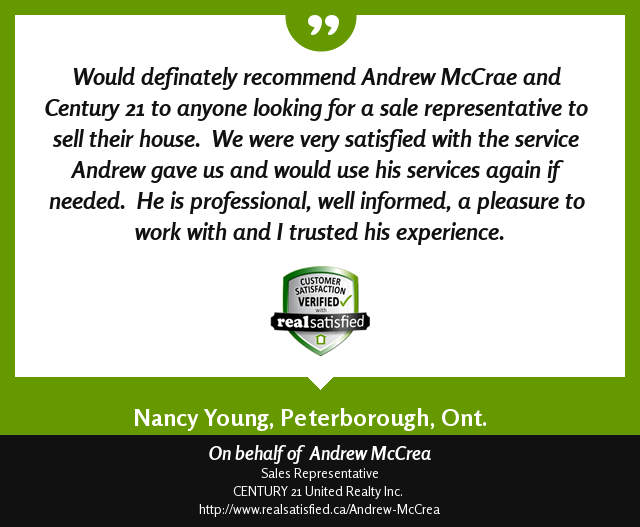 Nancy Young, Peterborough, Ont.
Would definitely recommend Andrew McCrea and Century 21 to anyone looking for a sale representative to sell their house. We were very satisfied with the service Andrew gave us and would use his services again if needed. He is professional, well informed, a pleasure to work with and I trusted his experience.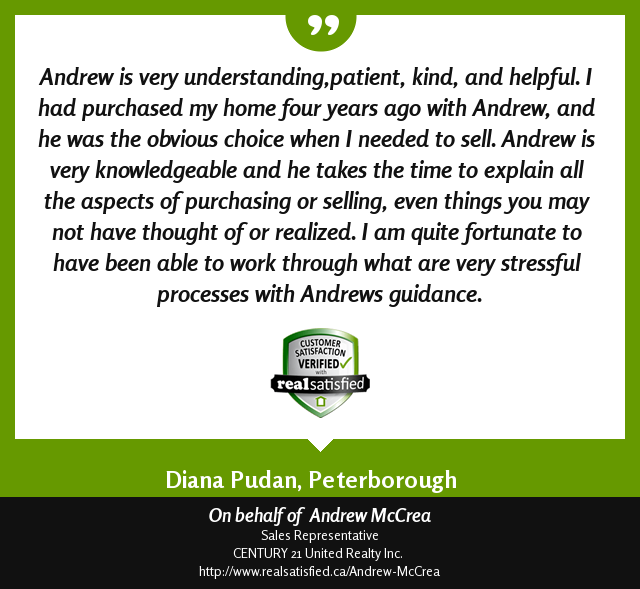 Diana Pudan, Peterborough
Andrew is very understanding, patient, kind, and helpful. I had purchased my home four years ago with Andrew, and he was the obvious choice when I needed to sell. Andrew is very knowledgeable and he takes the time to explain all the aspects of purchasing or selling, even things you may not have thought of or realized. I am quite fortunate to have been able to work through what are very stressful processes with Andrew's guidance.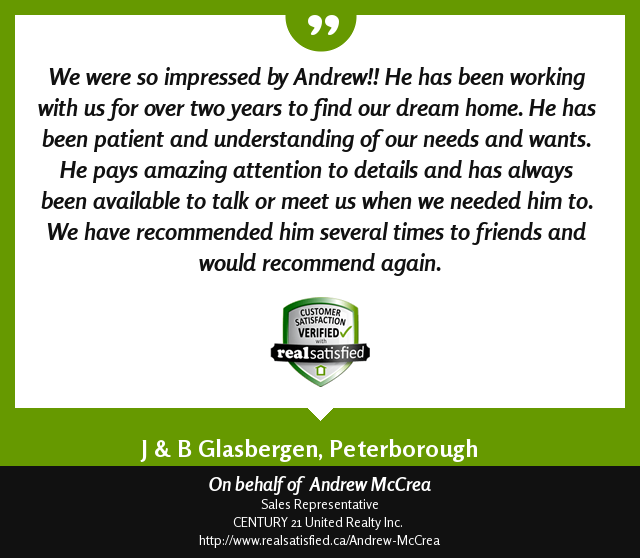 J & B Glasbergen, Peterborough
We were so impressed by Andrew!! He has been working with us for over two years to find our dream home. He has been patient and understanding of our needs and wants. He pays amazing attention to details and has always been available to talk or meet us when we needed him to. We have recommended him several times to friends and would recommend again.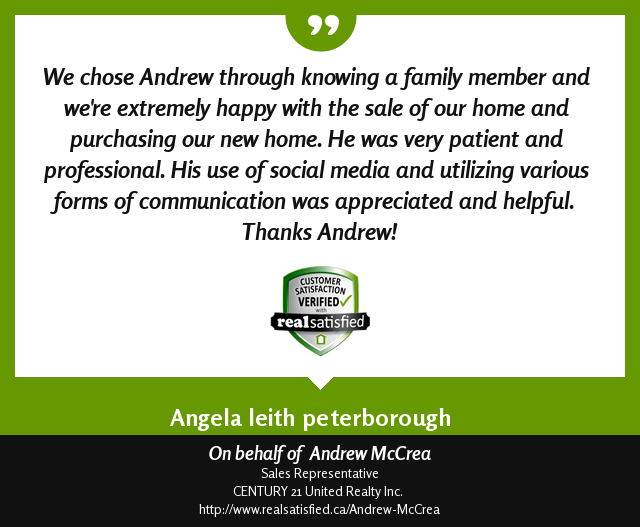 Angela Leith Peterborough
We chose Andrew through knowing a family member and we're extremely happy with the sale of our home and purchasing our new home. He was very patient and professional. His use of social media and utilizing various forms of communication was appreciated and helpful. Thanks Andrew!